Increase your sales in physical stores with in-store marketing
Smart Recommendations in-store
Advertising formats for targeted communication during shopping sessions, making your products stand out as customers shop in store using self-scanning.
38%
of French people now use in-store self-scanning !
Tell me more
Large-scale and centralized multi-retailer in-store campaigns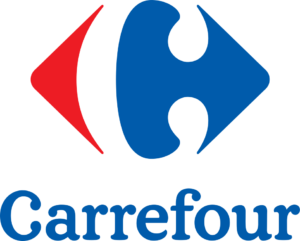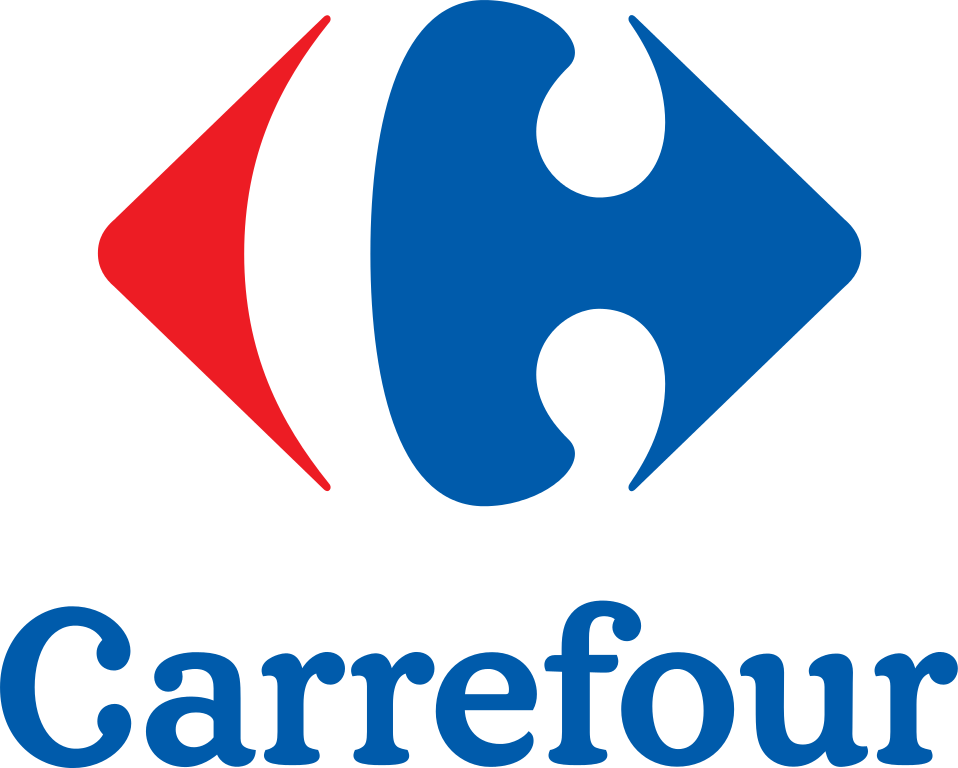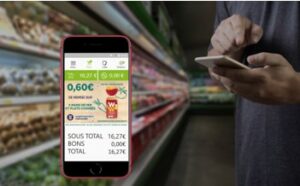 Smart Recommendations
Targeted and contextualized product recommendations that appear on scanner or mobile screen when a product is placed in the shopping cart.
The recommendations are accompanied by a coupon to trigger the purchase.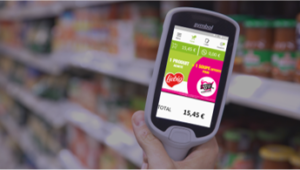 Smart Media
Targeted and contextualized communications on scanner or mobile in-store to boost the visibility of your promotional operations, your corporate social responsibility commitments or the quality of your products (nutriscore, etc.).
Drive higher ROI thanks to accurate customer targeting
Target the most strategic consumers for your brand based on their profile (purchase history) and their real-time purchase behavior, and reach them with a personalized message at the most appropriate moment.
To encourage the customer to buy, add a discount coupon to your in-store marketing.
Set up in-store campaigns that meet your objectives
Maximize your sales, increase awareness, recruit new customers, engage your existing customers… define your marketing objectives alongside our experts who will help you create the most appropriate action plan to achieve them.
Measure the impact of your strategy
In order to reach your marketing objectives, our experts optimize your campaign in real time and provide end-of-campaign reports, with precise insights on your core targets and on your products.
Key metrics to use for planning your next campaigns!
How does a Smart Recommendations in-store campaign work? 
From the definition of your objectives to the end of campaign reporting, our Customer Success Managers, experts on our solutions, will accompany you to ensure the success of your in-store campaign whilst respecting your budget.
1

Defining your objectives

This first step is crucial in the construction of your in-store marketing campaign. We discuss together to understand your issues and your objectives.
2

Setting up your campaign and your targeting

We suggest a campaign plan and targeting that match the defined objectives to help you reach the most relevant shoppers.
3

Campaign launch and performance tracking

We monitor the KPIs of your in-store campaign in real time and optimize the cost-effectiveness throughout.
4

Reporting and insights

At the end of the campaign you receive a full report with all the metrics: turnover and sales generated, responsiveness of your targets, best-selling products, ROI, repurchase rate, and more.
Develop an effective omnichannel marketing strategy 
Reach customers with a consistent and unified message across all channels (e-commerce and in-store) with our omnichannel advertising platform.
52%
of French people now do their grocery shopping both online and in store.
Find out more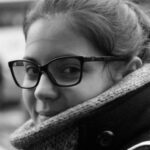 budgetbox's Smart Recommendations format is very effective for reaching our core target audience and really generating sales.