Boosting the visibility of an innovation on a new market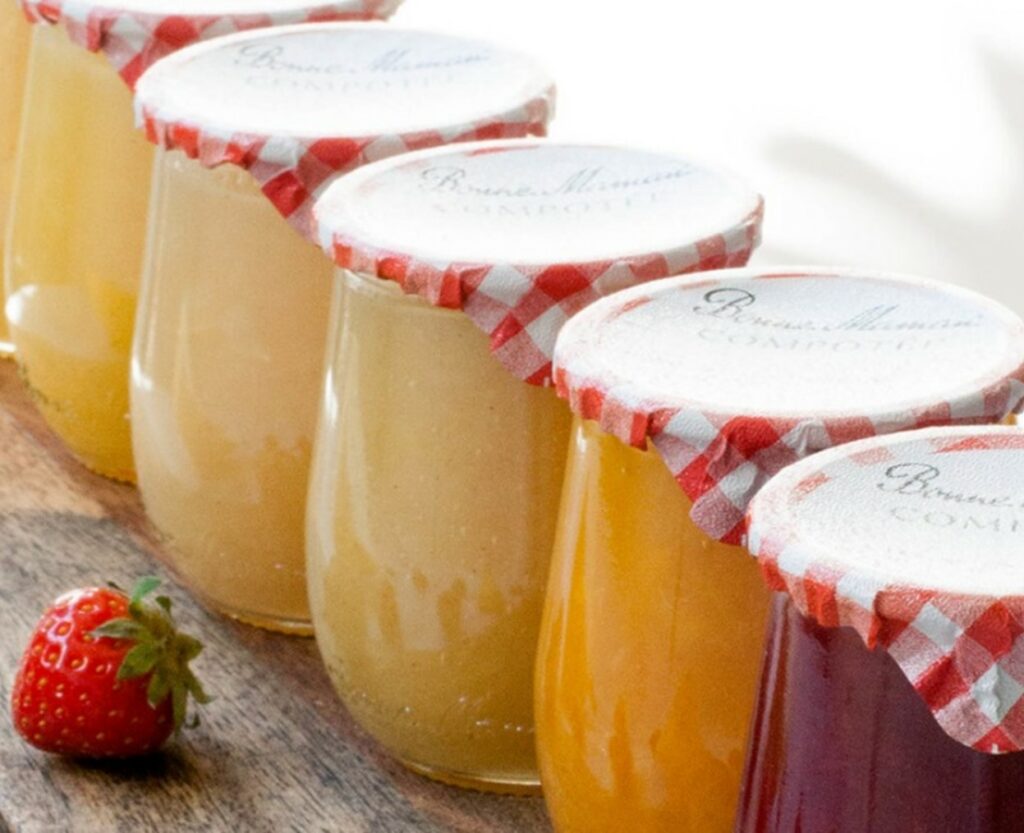 CHALLENGE
Recognizable by their handwritten typography and gingham, Bonne Maman products are a must for all gourmands. With traditional recipes and quality ingredients, Bonne Maman has made a name for itself in desserts of the ultra-fresh section.
At a time when consumers are looking for products that combine well-being and delicacy, compotes in the fresh food section are on the rise. Between 2017 and 2018, they experienced a +5.6%1 increase in their turnover!
To meet these new expectations, Bonne Maman has therefore launched into the dynamic market of refrigerated fruit desserts® its "Compotée" range (stewed fruits): fruit desserts, gourmet and generous, prepared "homemade-style" with the best ingredients and presented in their glass jars.
To ensure a successful launch, Bonne Maman had a strong stake in making itself known on this new department, boosting the visibility of its range among affinity consumers, and having it tested and adopted!
(1) Source: LSA – November 2017 & May 2018
SOLUTION
To meet these objectives on strategic digital paths, online as well as in store (self-scanning), Bonne Maman used the budgetbox solution Smart Recommendations.
The brand first relied on consumers who were keen on its products to introduce them to innovation. Bonne Maman was able to communicate with them during their shopping: when they bought another Bonne Maman product, the brand offered them to test the "Compotée" range, with a discount voucher. To encourage these brand enthusiasts to discover several flavours, the voucher was valid for several products in the range.
Bonne Maman also used the Smart Recommendations solution to recruit more widely in this new segment of refrigerated fruit desserts®, by making innovation visible to the most affluent consumers. Thanks to precise targeting, adults concerned about their well-being and fond of gourmet products received a discount voucher when placing a premium dessert or snack in the basket, which can be used immediately for the "Compotée" range. The objective was to introduce them to the product at the most convenient time to buy.
RESULTS
The campaign far exceeded expectations and reached 145% of the sales and turnover target.
Recruitment was long-term: 40% of the consumers recruited bought the product within 5 months. It seems they enjoyed the new range!
More than 70% of Bonne Maman buyers have tested several flavours of Compotées.
TESTIMONY
« When we launched the "Compotée" range, we had to take up the challenge of making ourselves known in a strategic and new segment for Bonne Maman.
The budgetbox solution Smart Recommendations allowed us to boost our visibility with our core target audience on this innovation and to generate the test thanks to the discount voucher.
We appreciated obtaining accurate KPIs to measure the ROI of the operation. Thanks to the effectiveness of the solution, rigorous monitoring and optimization throughout the campaign, we have far exceeded the sales and turnover targets set for this campaign! »
Laury Lacroix, Product Manager Bonne Maman Fresh division