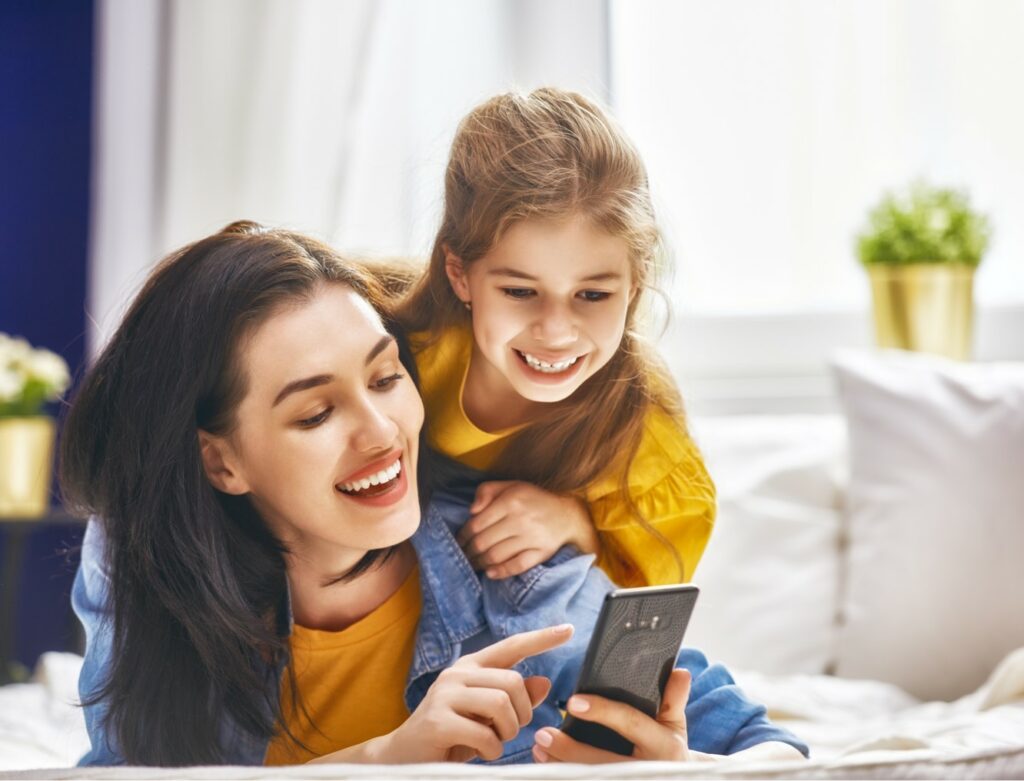 This is old news but: today's consumers pay closer attention to what they buy, and are increasingly more observant of the FMCG they choose to purchase.
However, according to Kantar, the global health crises has made price the most critical variable, while impact on health and product quality have been downgraded to second position, but still remain important. And it should be noted that the pandemic actually reinforced the focus on health for a segment of the population.
Over the past few years, traditional FMCG companies have been competing more intensely with newer and smaller brands that cater to the new consumer's expectations and values.
How can you meet these expectations and have a good reputation among consumers?
Learn about 4 major trends you need to know to get with the times, and the best practices to apply them to your own business.
TREND #1: EAT HEALTHY, ORGANIC, AND DECONSUMERISM
Deconsumerism & "healthy eating"
During the first trimester of 2019, consumers bought fewer items: according to IRI, FMCG sales were 1% lower while the total amount spent kept growing and traffic remained stable. During the first trimester of 2019, French consumers bought fewer but higher quality items (article in French
): according to IRI, FMCG sales were 1% lower while the total amount spent kept growing and traffic remained stable.
As a matter of fact, a study led by Yuka and the survey institute Kismo in 2019 confirms this trend: 83% of consumers purchase fewer items and focus more on quality.
The nutritional value of FMCGs is becoming increasingly more important, and 64% of consumers state they have already relied on a product's Nutri-score (a letter-based grading system that displays nutritional value on the packaging of certain food products in certain European countries) to decide whether to buy it. And this trend is here to stay, as 59% of French consumers under the age of 35 say they regularly choose products this way (Study by RelevanC, february 2020, article in French).
The healthy eating trend means more organic, plant-based, gluten free, lactose free, preservative free, reduced salt, or paraben free (for cosmetics) products.
Organic products are on the rise
According to Nielsen (article in French
), between 2016 and 2019, the sale of organic products rose 20% each year. Organic products therefore drew 93% of all FMCG growth in 2019. Brands quickly jumped onto the trend: each year, there are at least 25% additional organic products in stores.
Did organic products remain popular after the first lockdown? Yes! And they are actually even more popular than before. Still according to Nielsen, the organic segment reinforced its lead with a 14 point larger growth compared to the rest of FMCG (article in French
) products in February 2020.
Best practices for traditional FMCG companies
The healthy eating trend, and more broadly, the healthy living trend is so strong that even large, well-established players, are jumping on it.
On the one hand, traditional brands must adapt their product line to fit the new needs of consumers. This is why the app Yuka encouraged numerous brands to look into their product compositions: Intermarché, Bjorg, Caudalie, Auchan, E.Leclerc, and even Mondelez made changes.
On the other hand, FMCG brands need to optimize their packaging, to showcase the nutritional benefits of a product, its Nutri-score, or natural components. Packaging is the first thing consumers experience when they are shopping, so it is a key lever for brands, which they need to activate to follow the trend.This is why the fruit sauce brand Materne completely changed the packaging for its non-refrigerated products, emphasizing the fact that their ingredients are all natural, which was not clear to consumers prior. The brand used targeted activation on the purchasing pathway to inform consumers of its new product line.
Finally, the impact of customer reviews must be taken into account. FMCG brands can use them to comfort their target audience of their products' quality. Having a significant number of client reviews positively influences purchasing decisions.
TREND #2: DIGITAL NATIVE VERTICAL BRANDS ARE BECOMING MORE POPULAR
Now that everything is online, consumers have access to more brands than the traditional mainstream ones.
Digital communication, especially via social media, removes barriers to entry, making it possible for brands to promote their products without spending a lot on a marketing campaign.
With the boom of online shopping comes the rapid development of DtoC (Direct to Consumer), letting brands sell their products without having to call upon a retailer.
According to Alexandre Ali, one of the founders of Panda Tea: "What's fascinating about e-commerce is that a small player, with a small budget, can rapidly acquire the same level of notoriety as a century old brand".
Who are the new players on the market?
Digital Native Vertical Brands, that became popular on the Internet, are currently taking on the everyday product market using e-commerce websites to distribute their FMCGs.
This is what the online diaper brand Joone is doing, offering a monthly subscription of "healthy and traceable" products that are sent directly to the consumer.
But, at the same time, some digital native brands are being sold in big box stores, next to traditional retail brands. After developing a large following and solid brand awareness online, they are entering retail stores to shake things up.
There are many of them, and you may well have heard about a number of them already, including Respire, a natural cosmetics brand with razor sharp storytelling, or Panda Tea, which became famous on Instagram, or even Feed, a brand that promotes a new way of thinking about food.
Best practices for traditional FMCG companies
To tackle these digital pure players, traditional brands are mimicking their strategies:
Some FMCG companies decided to roll out 360 marketing plans to promote new products that fit consumer expectations, focusing their investments on social media advertising. This is what Orangina Suntory did when launching its May Tea iced-tea line, a natural cold drink with low sugar, using a 360 lever, especially on Instagram.
If you want to find out more about this campaign, check out the success story and video (in French).
While some retailers are working on purchasing brands that are well established on the Internet. Carrefour has made progress on this front by purchasing Qui Toque and Potager City for example.
TREND #3: SUSTAINABILITY IS A KEY DECISION POINT FOR FMCG PURCHASES
A growing segment of consumers is looking to reduce its environmental footprint. This is why locally made and sourced products, as well as in season items, have become very popular.
Sustainability focused consumers are also refusing non eco-friendly packaging. Plastic has become widely unpopular, and countless social media posts criticize the overuse of raw material.
This is where loose items come in. According to a study by Kantar from May 2019, about half of French consumers (47% of households) say they purchased loose items in the past twelve months. This habit has been hindered by the ongoing health crisis, and should be reinstated according to 85% of loose items buyers (Kantar May 2020).
Asda went even further, by letting consumers bring their own reusable containers, thereby encouraging zero-waste living.
Who are the new players on the market?
New brands capitalizing on this trend are making their way into the supermarket aisles. For example, Jean Bouteille a brand that sells loose liquid items like wine, oil, vinegar, juice, laundry detergent or beer at Carrefour, Monoprix, Franprix, or E.Leclerc, offers a bottle with a €1 deposit, so clients can take their liquids home and reuse the bottle the next time they go into the store.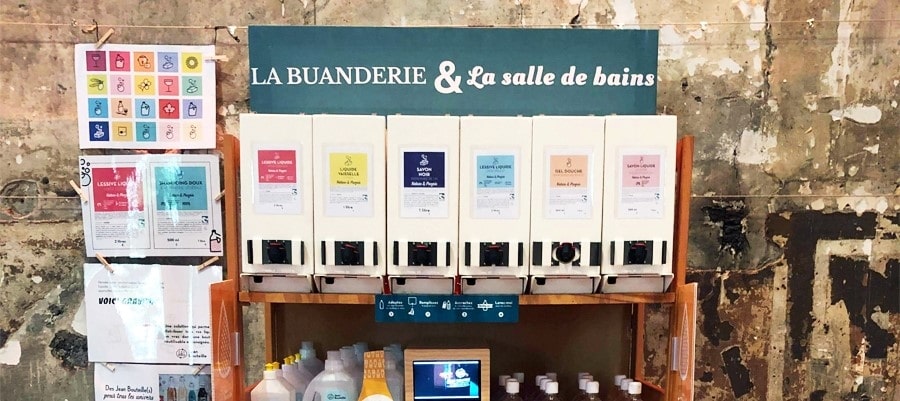 There are also several new apps that help consumers fight food waste like Too Good To Go, which people can use to purchase perishable products from certain retailers like Franprix in France and Morrisons in the UK.
This new set of expectations pushes traditional brands to change their practices and adopt a marketing and communications strategy that includes sustainability.
Best practices for traditional FMCG companies
First, FMCG brands must rethink their packaging strategies, and make their packages "greener". Many companies already started doing this, especially:
Daddy Sucre, which now offers cardboard packaging on all its products
Candia, who introduced the first ever aluminum free milk carton
Lactel and its milk bottle deposit program called "Recyc'lait"
FMCG brands who are looking to quickly make the change and offer more sustainable options should work with innovative companies like LOOP, which offers a container deposit program. Carrefour already offers 20 items via LOOP, and is progressively rolling out the solution online.

But sustainability-oriented strategies cannot be limited to reassuring consumers. People want to know where the products they buy come from, and how they are made.
Several marketing and technology tools can help companies achieve more transparency:
Blockchain technology can let consumers trace the origin of products. This is what Danone decided to do for its baby formula line. The solution is already used in China and should be rolled out in France in 2020.
In-store communication highlighting locally sourced products. This type of strategy provides the customer reassurance FMCG brands are looking for. The way the french supermarket chain Intermarché promotes its local suppliers is a good example of this type of strategy.
Packaging can also be critical. Displaying labels like "Made in France" or mentioning the product's origin in a clear manner can make products more compelling.
TREND #4: CORPORATE SOCIAL COMMITMENT: THE KEY TO STANDING OUT
Social responsibility is the last important axis underpinning current trends in consumer goods. Consumers, especially the younger generations value causes like the protection of the environment or animal welfare.
Flexitarians, vegetarians, vegans, sometimes advocates of their cause, are looking to find products that cater to their lifestyles in the aisles of their local stores. And indicators support this:
The market for vegetarian and vegan products rose 24% in 2018 (according to Xerfi), and will soon be considered a mainstream market
The market for plant-based proteins should reach €11 billion globally in 2020 (according to Xerfi as well)
Additionally, the 2019 PACTE act anchors the need for companies to identify their mission. Now, they can include a socially responsible purpose in their mission statement.
Who are the new players on the market?
Supermarket retail stores host countless brands that proudly showcase their commitment to a cause.
To name a few: Poule House sells eggs that finance retirement plans for the chickens, C'est Qui Le Patron ? offers products that provide a living wage to farmers, or Bleu Blanc Ruche who is working towards increasing bee populations.

New start-ups are popping up every day in this industry, and they offer products that showcase their social commitment. Love & Green diapers claim they contain "no harmful component", while HARI&CO markets vegan steaks. L'Atelier V offers "positive and organic" plant-based foods, Panda Tea give 1% of its sales to the non-profit 1% for the Planet, etc.
Where do traditional FMCG companies stand in this social enterprise trend?
Best practices for traditional FMCG companies
The first thing to do is to simply look at the start-ups already operating on the market, and to develop products that embody the values that are important to their target audiences.
Here are some large companies who already made the move:
Herta, the French meat product brand rolled out a plant-based line of products
Last year, Sainsbury's increased the number of products in its own vegan range
High street chain Pret a Manger launch Veggie Prêt, its range of vegetarian only restaurants
And, more broadly, every FMCG brand is creating organic products.
But what is most important for traditional brands is to communicate on these new strategies, to make sure consumers are aware of the social commitments they undertake. Increasingly more FMCG brands, both big and small, are developing CSR focused communications strategies, like Danone, and its RESPECT program, which promotes a circular economy and "social progress throughout the supply chain"
And this is only the beginning of the environmentally and socially focused wave we should see unfolding in the next few years.
RECAP: 4 TOOLS TO KEEP IN YOUR TOOLBOX FOR A STRATEGY IN LINE WITH TODAY'S TRENDS
FMCG brands must adapt their product offering and recipes to the new lifestyles and consumption habits of consumers. Organic, vegan, locally sourced products appeal to more than just a few consumers.
They must adapt their packaging to these new expectations. Less plastic, plant-based or recyclable packaging, container deposit, displaying the nutri-score or natural components of the product, etc. There are many ways to achieve a successful strategy, and they must all be investigated.
They must be innovative, listen to the rapidly changing requests of consumers, act fast, and work with emerging players.
They must put forth the benefits of their products so consumers can be aware of the changes being made. This can be done via traditional media campaigns, coupled with activation strategies, directly on the purchasing pathway.
If you'd like to go further, we recommend reading about the brand Les 2 Vaches, which successfully raised awareness of its products to the most organic minded consumer segment, directly on the purchasing pathway, when the purchasing decision was being made.