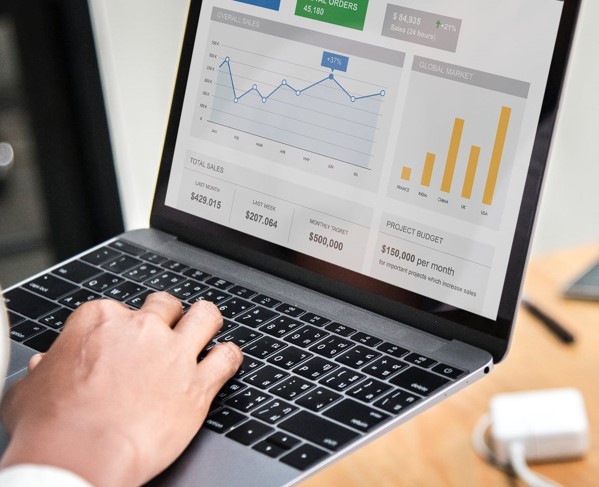 Increasing brand awareness, gaining new customers, launching a new product or innovation, boosting market shares, etc.: FMCG brands know they have to use marketing channels to reach their goals. One of the key channels, which lies at the bottom of the funnel, closest to the point of decision, is consumer activation during the purchase journey.
However, the average shopping journey has changed dramatically in the past few years, and brands now need to rethink their activation strategies to reach shoppers across the channels they use: whether it is the classic purchase journey, Scan & Go in retail locations, click and collect, or online shopping.
Thinking beyond omnichannel activation profitability rates, you need to find out whether these strategies truly meet your brand's and your market's specific marketing goals across all channels.
So, how do you measure the performance of your omnichannel activation strategies in light of your marketing goals? Here is a list of key performance indicators to keep in mind for each specific goal.
You can also see every KPI in our recap sheet, which you can download here, or at the bottom of this article.
KPIs to boost your brand awareness objectives
If you are looking for increased awareness of your FMCG brand, and are implementing a strategy throughout the funnel, then you should focus on targeting the impact of your traditional media campaigns (top of the funnel) as well as your activation throughout the purchasing journey (bottom of the funnel).
To measure this impact, you can look at:
Omnichannel visibility: number of views of your marketing messages on online shopping paths + number of printed and distributed flyers or coupons
Cost per thousand impressions (CPM): it should be compared across different channels if your main goal is visibility, otherwise you should focus on ROAS and ROI. You need to also make sure that your "impressions" refer to actual views of your marketing message.
KPIs for customer acquisition and new feature launch objectives
Are you looking to acquire new customers, especially as you are launching an FMCG innovation?
These are the KPIs you need to keep a close eye on across the channels:
Compare the number of consumers before and after you launch the marketing campaign. You will then clearly see the impact of your omnichannel activations on customer acquisition.
If your product is seasonal, make sure to compare with the same time period in the previous year.
The evolution of your market penetration, which equals the number of buyers of your brand divided by the total number of potential buyers. The purpose is to learn whether a marketing campaign increased your products' market penetration.
Cost per acquired household: it is the total marketing budget divided by the number of customers acquired through the campaign. This cost should be compared to different campaign methods.
Repeat purchase rate, which should be measured over at least a year to evaluate customer acquisition in the long run. This KPI is especially important when rolling out innovations, to understand the new product's draw on your target audience.
The brand La Fermière used these essential KPIs after launching its vast customer acquisition and sales campaign on a market dominated by large players. With a 57% increase in market penetration in the span of a year, and a 58% increase in sales, La Fermière was able to precisely measure the success of its marketing campaign. If you'd like to learn about this, you can download the success story in French here.
Are you currently developing an FMCG marketing strategy?
Check out our article about the 5 mistakes to avoid to ensure your retail media strategy is a success!
KPIs for customer retention and increased sales volume
Are you trying to find out whether your omnichannel activation efforts made your products a staple in your customers' cart?
Follow these 4 key metrics:
Compare the purchasing frequency before and after you roll out your marketing campaign. Are your customers buying your product more often than before? How often?
Evolution of the average shopping cart: is the per purchase spending increasing after your activation campaign?
Evolution of the retention rate: are your buyers spending more on your products thanks to the marketing campaign? Has it influenced their actions and incentivised them to buy other products from your brand?
Evolution of market share after the campaign. This is what Unilever did for its activation campaign aimed at boosting purchasing impetus for digital purchasing pathways (online via click and collect, and in-store with Scan & Go technology). And here's what they found out: a 6.5% increase in market shares as compared to the previous season. Read the success story here, and get inspired to measure the efficiency of your work to boost sales volume.
You now have all the tools to accurately measure the impact of your campaigns on your marketing goals. If you want a reminder of the KPIs to look for, download our recap sheet. It will become your checklist for whenever you need to measure the effectiveness of your marketing activities.