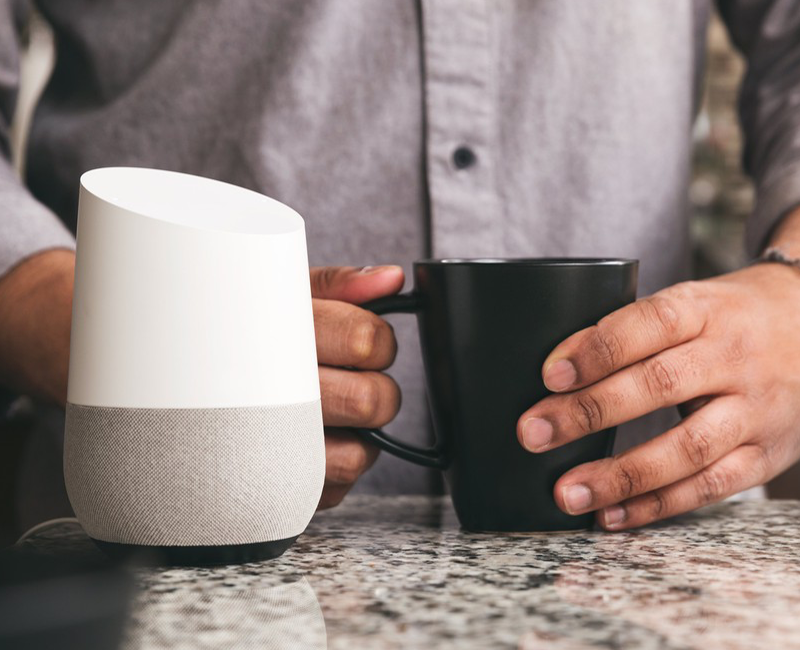 On June 26th, the "E-commerce and Omnichannelal" day of the Institute of Commerce took place at Criteo's premises, in partnership with budgetbox. On the agenda are conferences on digital transformation and the future of retail. Between figures and underlying trends presented by research institutes, testimonials from retailers, brands and start-up case studies, here is a summary of the new and growing uses that continue to transform retail.
E-commerce for everyday shopping: the Amazon vs E. Leclerc Drive match
To start, we have retained some fresh data on e-commerce trends, by Kantar Worldpanel: 68% of French adults buy on the Internet. They place an average of 18 orders and spend €1,000 per year. A 14% growth, mainly due to the increase in the frequency of purchases. Consumer goods (food and maintenance) are among the top 3 spending items and already represent 17% of the online spending of the French! As much as fashion or electronics.
Amazon, France's leading global e-commerce company, captures 26% of orders and 20% of expenses. It is cited first by customers on all issues of image and experience (vs. other generalist e-commerce sites): service, price, promotion, choice, ergonomics, attachment.
But for everyday consumer products, the leader in e-commerce in France remains a traditional distributor, E. Leclerc Drive, with a turnover 6 times higher than Amazon. On food in particular, E. Leclerc is (still?) 24 times bigger than Amazon, where most of the spending is on hygiene and beauty. However, it should be noted that Amazon, which has attracted the French for other types of purchases, has 90% more customers than E. Leclerc Drive and that 23% of E. Leclerc Drive customers buy on Amazon. And the Seattle giant does not hide its ambitions in food. Match back to follow.
Mobile phones, increasingly used for shopping: the numbers that prove it
Another known trend, whose figures and evolution we like to regularly monitor, is that our smartphone is always at our fingertips and we use it more and more for our purchases.
Key data? Mobile shopping is exploding this year in France with +46% of spending (Kantar) and for 21% of French people (32% of Millenials), mobile becomes the main shopping medium (GFK). A figure that is still timid compared to the US (39%) or China (80%!): the margin for progress remains significant.
Testimonials from retailers highlight the growing importance of this channel: Private Sales and Private Showroom record more than 80% of their mobile traffic. On the food side, more than 50% of Auchan Drive orders are already placed on mobile phones.
Finally, in physical commerce, mobile phones are expected to make the shopping experience easier: 23% of French people would like to pay more for purchases with their Smartphone (GFK).
A new interface, the voice: what place in the customer journey?
The voice interface is THE new and trendy subject in retail, on which we have many questions. Will it really revolutionize the customer experience? How to integrate it? Artefact, a voice marketing startup, presented us with their vision of the potential of this channel and its first applications with Monoprix and Cdiscount.
The "voice" channel is growing rapidly across the Atlantic: it represents 20% of Google requests in the US and 1 in 6 Americans already has a voice assistant. Even if use is now quickly blocked by the offer and limited possibilities, the potential for integration into the purchasing process is great.
Indeed, voice requests are faster and easier. A major asset in the face of increasingly impatient customers. In addition, the "voice" channel can be used in many situations and is easily multi-tasking: good news for brands who will be able to interact with their customers at new times, for example when they are cooking.
To the question "Will voice replace all other interfaces? "Artefact's answer is no, it will integrate into the route with existing interfaces.
Any concrete applications? Innovative players who are beginning to integrate voice into the customer experience are groping, with the help of start-ups like Artefact. Monoprix has launched its shopping list on Google Home, with the possibility for the customer to add a product or receive recommendations on forgotten products.
Cdiscount, on the other hand, uses the voice assistant to request information on order tracking, searching for promotions or advice on buying a bottle of wine based on the composition of a meal.
Real revolution or flop like the connected watches? For this new interface to be adopted, it must be simple and provide real added value on the customer journey: fluidization, information, assistance… A new challenge for retailers.
The success of a new channel for everyday shopping: the pedestrian drive
The pedestrian drive E. Leclerc, in the heart of downtown Lille, is enjoying unprecedented success with an explosion in demand. Its owner, Thomas Pocher, member E. Leclerc, creator of the first pedestrian drive in France, shared his experience of this new channel.
The pedestrian drive is aimed at a young and urban clientele, quite different from that of the hypermarket or the classic drive. The secret of its success? The experience of simple, fast and digital shopping, choice or competitive prices are all responses to the expectations of the new generation of urban consumers, who are in a hurry, technophiles and demanding, and which city centre supermarkets are struggling to meet.
A very concrete success in transforming everyday shopping by listening to the needs of today's customers.
In summary, omnicanality and innovation for the customer experience
Customers today mix between different channels, digital and physical, old and new, and juggle between multiple interfaces. After the e-commerce and mobile revolution that continues to progress, breakthrough innovations such as voice assistants or new formats such as pedestrian drives continue to revolutionize retail, always to improve the shopping experience.
And we know that today's customers are impatient and demanding: 47% want to be delivered the same day when they buy a product (GFK)! They expect, especially for their daily shopping, a fast and therefore ergonomic and personalized route.
The paradox for retailers is therefore significant: the omnichannel purchasing routes, which are increasingly complex to manage, must provide the simplest possible shopping experience in order to satisfy and retain their customers. An exciting challenge that will continue to boost innovation in retail.
Mathilde Ginisty, Marketing Manager at budgetbox